Call the Hands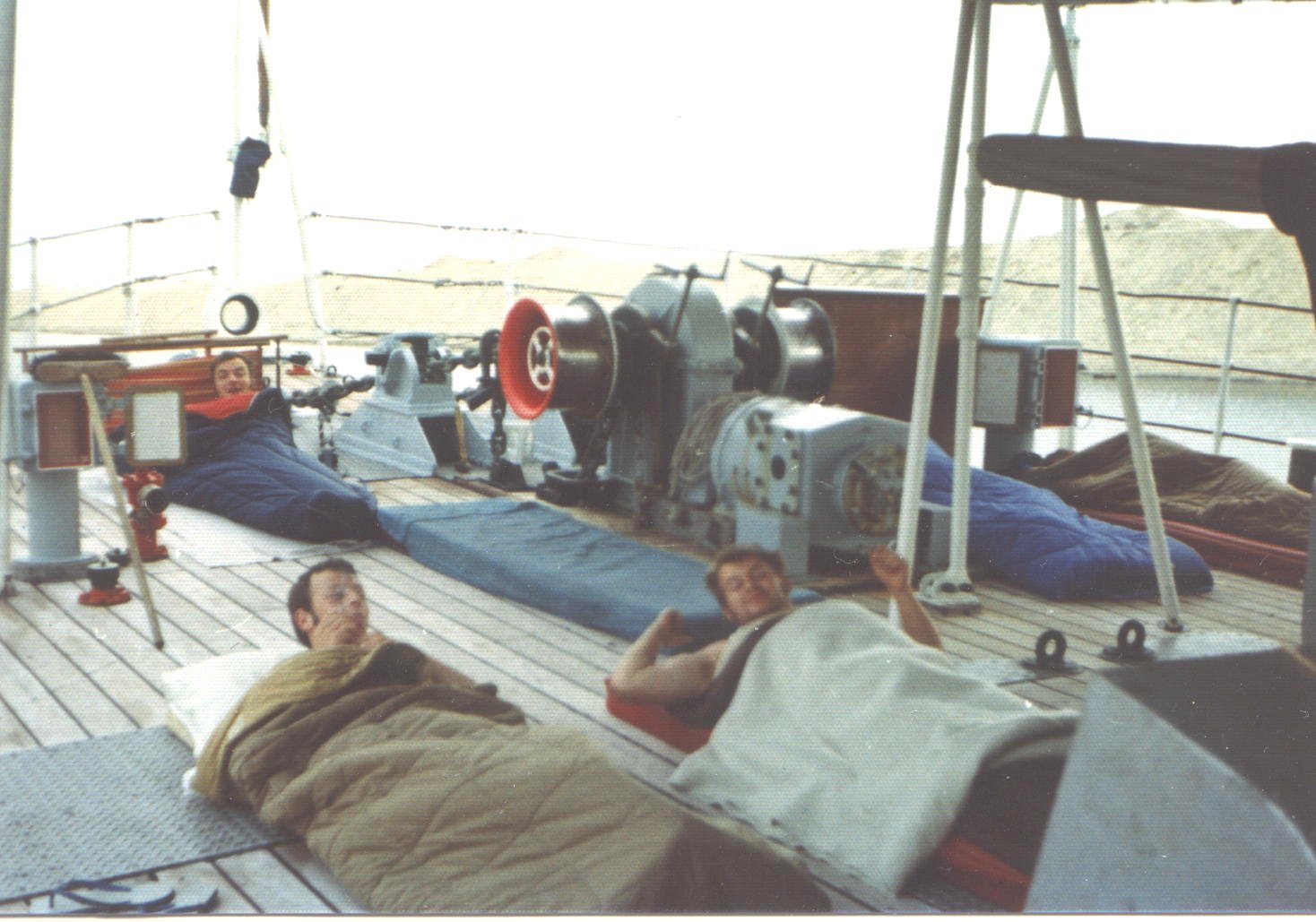 (L-R) Will Penny, Robbie
We all normally slept on the upper deck, pussers version of air conditioning did`nt work below (except in the stokers mess strangely!). The look of joyful anticipation on our faces is the realisation that we would once again be facing Joe 90`s (baby chef) favourite breakfast recipe - powdered egg and tinned sausages.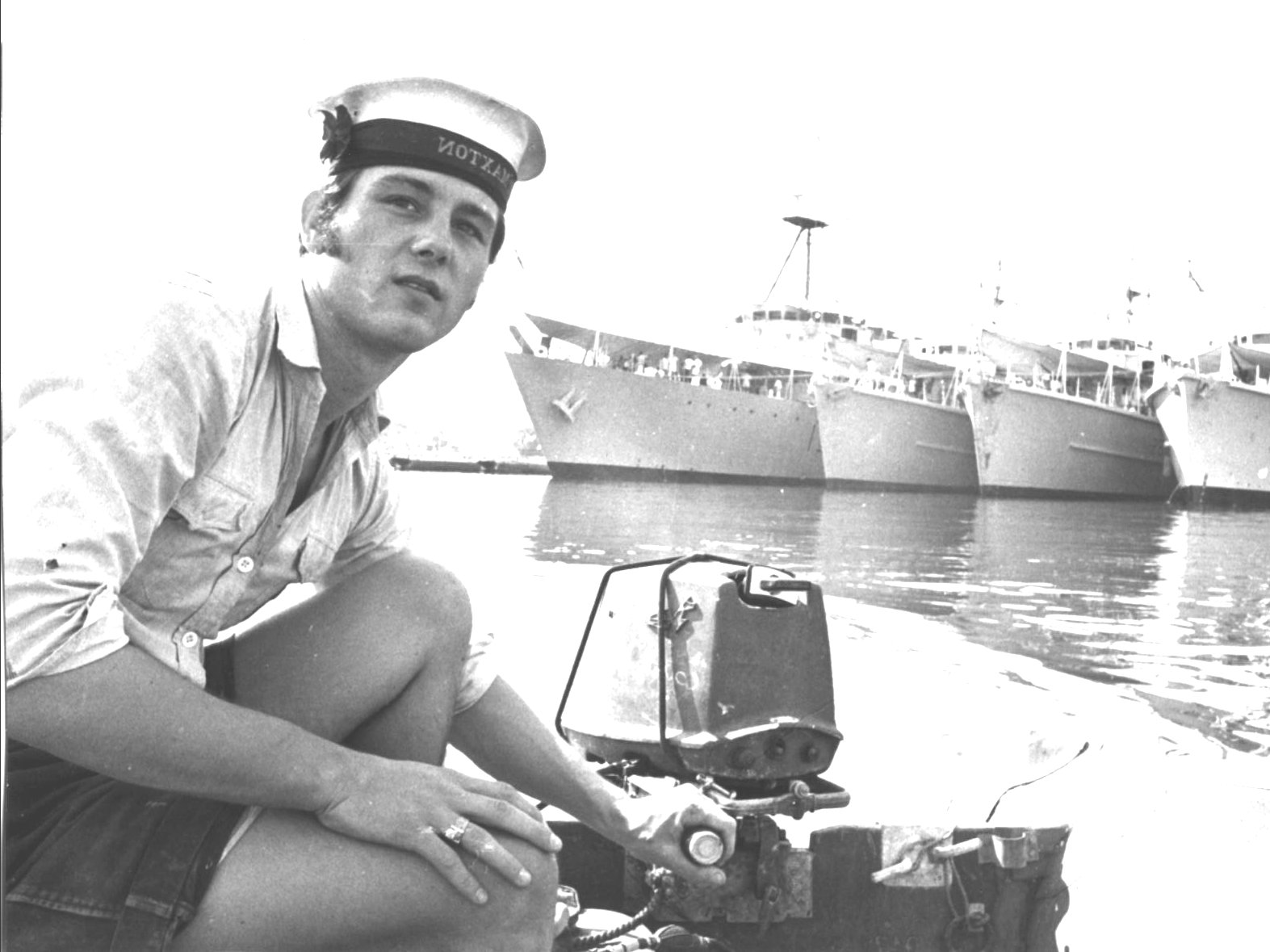 AB Dave (Elvis) Wilkinson driving his little rubber boat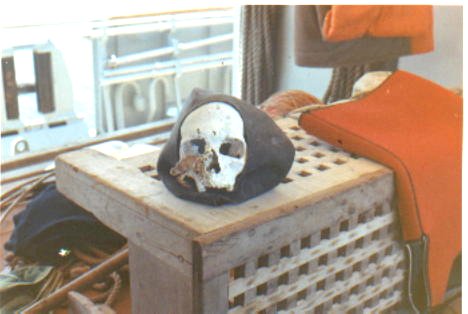 AB Yorrick - Ships Mascot
AB Yorrick joined us about a third of the way down the canal. He became John (JC) Colliers winger, JC would go nowhere without him. Until, that is, Elvis and the aft mess gang painted Yorrick with fluorescent paint, suspended him about 3 inches above JC`s face while he was asleep. JC woke to a screaming skull leering at him, threw a wobbler - it took us ages to calm him down. However we now know for definite that JC can walk on water!!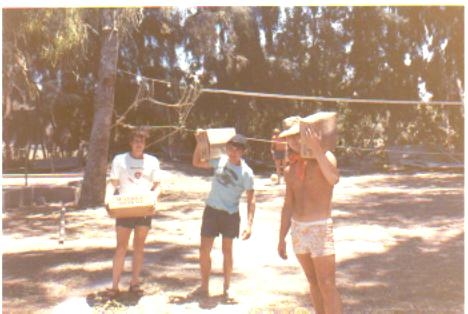 Buck, Stan and Elvis with half time refreshments during footie match against Barnstable County